Health insurance for freelancers provides coverage for medical expenses and is essential for those working independently. Freelancers need to have access to health insurance to protect their well-being and ensure they can receive necessary medical treatments without incurring significant financial burdens.
With the rise of freelance work in recent years, there are now various options available for freelancers to obtain health insurance, including joining professional associations, purchasing individual policies, or exploring government-sponsored programs. It is crucial for freelancers to carefully research and select a health insurance plan that meets their specific needs and budget.
By securing health insurance, freelancers can be better prepared for unexpected medical expenses and have peace of mind while pursuing their careers independently.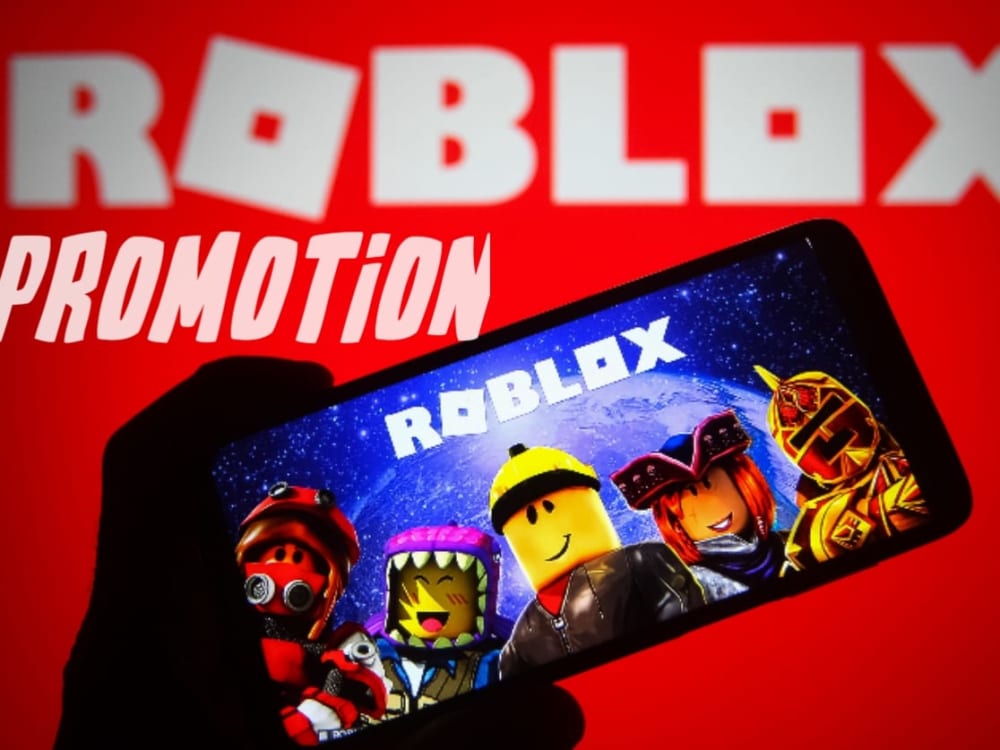 Credit: www.upwork.com
Understanding The Unique Challenges Faced By Freelancers
Freelancers face unique challenges in obtaining health insurance due to financial instability and a lack of employer-sponsored coverage. Without a steady income or access to group plans, they risk increased vulnerability to medical emergencies or unexpected health issues. Finding affordable options can be daunting.
However, there are several avenues that freelancers can explore for coverage. One option is to join a professional organization or union that offers group health insurance plans. Another solution is to consider purchasing an individual health insurance plan through the marketplace.
It's important for freelancers to thoroughly research and compare different plans to find one that meets their specific needs and budget. Additionally, freelancers may want to explore supplemental insurance options to protect themselves in case of accidents or prolonged illnesses.
Taking proactive steps to secure health insurance can offer peace of mind and ensure that freelancers can focus on their work without worrying about medical expenses.
The Advantages Of Health Insurance For Freelancers
Health insurance for freelancers offers several advantages. Freelancers gain access to comprehensive healthcare services, ensuring their well-being. Additionally, they receive financial protection against the high costs of medical expenses. Having health insurance provides peace of mind, reducing stress and improving overall mental and physical well-being.
The coverage allows freelancers to focus on their work and personal lives without the constant worry of expensive medical bills. Protecting one's health and having access to quality healthcare services is crucial in maintaining a fulfilling and successful freelance career.
With health insurance, freelancers can prioritize their health and receive timely and appropriate medical care when needed. This results in a healthier, more productive, and happier freelancer. Don't miss out on the benefits of health insurance if you're a freelancer!
Exploring Different Health Insurance Options For Freelancers
Health insurance for freelancers entails exploring various options to ensure comprehensive coverage. Individual insurance plans offer flexibility and cater specifically to freelancers' needs. Health savings accounts (hsas) can be another viable option, allowing freelancers to save for medical expenses while enjoying tax benefits.
Additionally, joining a freelancer or professional association enables access to group coverage, potentially offering better rates and benefits. These options allow freelancers to take control of their healthcare and protect themselves financially. With the freedom and independence that freelancing provides, having adequate health insurance is crucial for their well-being.
By understanding and weighing different options, freelancers can make informed decisions and secure the insurance coverage they need to safeguard their health and livelihoods. Adequate health insurance coverage is a key aspect of freelancers' financial planning, promoting peace of mind and ensuring their continued success.
Evaluating Individual Insurance Plans For Freelancers
Evaluating individual insurance plans for freelancers involves considering coverage options and benefits. One must also take into account the costs and premiums associated with the plan. Another important factor is the network and provider options available to ensure access to quality healthcare services.
When choosing health insurance, freelancers should carefully review the coverage offered and the benefits provided by the plan. It is essential to understand the costs and premiums involved, as well as any network restrictions or limitations. By evaluating these factors, freelancers can select a health insurance plan that best fits their individual needs and budget.
It is crucial to make an informed decision when it comes to health insurance coverage as a freelancer to ensure protection and peace of mind when it comes to healthcare expenses.
Leveraging Health Savings Accounts (Hsas) For Freelancers
Health insurance for freelancers is a crucial aspect to consider for independent workers. Leveraging health savings accounts (hsas) is a smart move for freelancers. These accounts come with tax advantages and savings potential, allowing freelancers to maximize their healthcare coverage.
When it comes to eligibility and contribution limits, it's important to understand the guidelines set by the irs. By utilizing hsa funds for medical expenses, freelancers can effectively manage their healthcare costs. Ultimately, freelancers can benefit from the flexibility and financial advantages offered by hsas.
With the rising costs of healthcare, having a comprehensive health insurance plan in place is essential for freelancers to protect their well-being and finances. By exploring the options available and taking advantage of hsas, freelancers can secure their future in terms of healthcare and financial stability.
Obtaining Group Coverage Through Freelancer Associations
Many freelancers may not realize that they have the option to obtain group health insurance coverage through freelancer associations. Group plans offer various benefits such as lower premiums, a wider network of healthcare providers, and additional coverage options. Several popular freelancer associations provide health insurance options tailored to the needs of freelancers.
To be eligible for these group plans, freelancers typically need to meet certain requirements, such as working a minimum number of hours or earning a specific income. The enrollment process is usually straightforward, requiring freelancers to submit their application and provide any necessary documentation.
These group plans offer freelancers the opportunity to access affordable, comprehensive health insurance coverage, providing them with the peace of mind and security they need to focus on their work.
Navigating The Affordable Care Act (Aca) As A Freelancer
Navigating the affordable care act (aca) as a freelancer requires understanding the healthcare marketplace and subsidies available. Open enrollment periods provide opportunities to enroll in health insurance, while special enrollment periods cater to specific qualifying life events. It is crucial to take advantage of these periods to secure coverage.
Failing to have health insurance can result in penalties, so freelancers need to prioritize obtaining the necessary coverage. Staying up to date with the aca and its provisions is essential for maintaining optimal health and peace of mind in the freelance world.
By being proactive and informed, freelancers can ensure they have the health insurance they need while navigating the complexities of the aca.
Important Factors To Consider When Choosing Health Insurance
Choosing the right health insurance as a freelancer requires considering important factors. One factor is the coverage network and providers. It's crucial to ensure that your preferred doctors and hospitals are in-network to avoid higher costs. Another factor is deductibles and out-of-pocket costs.
Understanding how much you will have to pay before insurance kicks in and how much you will be responsible for out-of-pocket is vital. Additionally, prescription drug coverage and limitations should be considered. If you rely on certain medications, make sure they are covered and be aware of any restrictions or limitations.
By carefully considering these factors, freelancers can make an informed decision about their health insurance coverage.
Tips For Maximizing Health Insurance Benefits As A Freelancer
Maximizing health insurance benefits can be crucial for freelancers. One important tip is to take advantage of preventive care services. By getting regular check-ups and screenings, freelancers can catch potential health issues early, preventing costly treatments down the line. Another tip is to understand the coverage limits and exceptions in the insurance policy.
Knowing what is covered and what isn't can help freelancers make informed decisions about their healthcare. Additionally, seeking out in-network providers can also help minimize costs. By visiting doctors and hospitals that are part of the insurance network, freelancers can avoid out-of-network fees.
Ultimately, by being proactive and informed about their health insurance, freelancers can ensure they are getting the most out of their coverage.
Long-Term Solutions For Health Insurance Stability As A Freelancer
Health insurance for freelancers long-term solutions for health insurance stability as a freelancer freelancers often face challenges when it comes to securing reliable health insurance coverage. However, there are strategies to create a financial safety net. Exploring alternative healthcare options like telemedicine allows freelancers to access medical advice remotely, saving time and money.
Additionally, health-sharing ministries offer another alternative. These ministries provide a community-based approach where members contribute to each other's medical expenses. Moreover, personal development is crucial for freelancers to increase job stability and income potential. By continuously upgrading skills and expanding knowledge, freelancers can attract more clients and earn higher rates.
This, in turn, enables them to have the financial stability necessary to maintain a reliable health insurance plan. In this blog post, we will explore these long-term solutions for health insurance stability and provide tips for freelancers.
Conclusion
Obtaining health insurance as a freelancer is crucial for safeguarding your well-being and protecting your financial stability. By having access to comprehensive coverage, you can ensure that you are able to afford necessary medical care and avoid the hefty expenses that can come with unexpected health issues.
With the rise of the gig economy and increasing numbers of individuals choosing to work independently, it is important to take the time to research and compare different health insurance options to find the best fit for your needs and budget.
Whether you opt for individual coverage, join a professional association, or explore government healthcare programs, the key is to prioritize your health and financial security. By investing in health insurance, you can gain peace of mind knowing that you are prepared for whatever health challenges may arise, allowing you to focus on your freelance career and thriving in your professional endeavors.